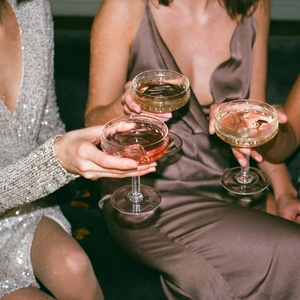 Stop the press. Female celebrities have been seen out and about without a stitch of make-up on. We can report that this strange phenomenon is occurring everywhere. In newspapers and magazines, on social media and in the flesh at big industry red carpet events. YOU might even have joined in, taking part in challenges to post a photo of your natural self that have since gone viral.
So what's going on here? And why do we still seem to be shocked whenever we see someone comfortable in their own skin? It's reassuring to see strong, talented, and empowered female celebrities. Surely these are the role-models that we want for our daughters right?
Less is more
The No-Makeup Movement's mantra,'bare means beautiful' is gathering momentum by the day. Rather than slathering on a ton of make-up, many have chosen to focus on their skincare routine to achieve a flawless, luminous look instead.
It sounds like a great philosophy, But how do you get incredible natural skin that becomes the talk of the town? The answer is simple. Try the best-selling Obagi Nu-Derm Fx System. This highly effective skincare system, available in Normal-Dry and Normal-Oily works to reduce acne, hyperpigmentation and minimise tell-tale signs of ageing like fine lines and wrinkles.
Obagi Nu-Derm Fx System uses a wonder ingredient, 7% Arbutin, a natural and effective skin-brightening agent included in both Obagi Nu-Derm Fx Systems. Packed with antioxidants and exfoliants, this comprehensive skin system has everything you need to unleash your skin's full potential.
Obagi Nu-Derm Fx SystemNormal to Dry Skin line includes:
Obagi Nu-Derm Gentle Cleanser
Obagi Nu-Derm Toner
Obagi Nu-Derm Clear Fx
Obagi Nu-Derm Exfoderm
Obagi Nu-Derm Blend Fx
Obagi Hydrate
Sun Shield Matte Broad Spectrum SPF50
Obagi Nu-Derm Fx SystemNormal to Oily Skin line includes:
Obagi Nu-Derm Foaming Gel
Obagi Nu-Derm Toner
Obagi Nu-Derm Clear Fx
Obagi Nu-Derm Exfoderm Forte
 Obagi Nu-Derm Blend Fx
 Obagi Hydrate
Sun Shield Matte Broad Spectrum SPF50
Hollywood actress Drew Barrymore has made it known that one of her favourite products is Obagi Nu-Derm Clear Fx.
This unique skin-brightening corrective cream has been designed to lighten dark spots and sunspots, leaving skin bright, smooth and even. It's suitable for most skin types so can easily be slotted into your daily skincare ritual.
Arbutin (7%), extracted from Bearberry plants, prevents the production of tyrosinase – the enzyme in the skin responsible for melanin production that leads to sunspots, a sign of the ageing process. Additional antioxidants, including Lactic Acid, help enhance the appearance of even skin tone while protecting the skin from free radicals. It's a fantastic addition to any skincare routine, leaving skin.
Celebrities' favourite moisturisers
Any celebrity worth their salt completes their skincare routine with a deeply nourishing moisturiser. All of Obagi's hydrators have been clinically proven to provide eight hours of skin moisture retention with innovative 2-in-1 Hydromanil Technology (Hydrateand Hydrate Luxe) and Isoplentix Technology (Daily Hydro-Drops).
So what exactly is Hydromanil? It might sound like an interesting scientific discovery but does it do anything useful? The answer is a resounding yes! In actual fact, this cutting edge technology is the key to longer-lasting hydration. Derived from the Tara Seed, which retains water, Hydromanil molecules form a matrix on the skin's surface. A strong barrier is absolutely crucial because it enables water to remain on the cells for longer, instantly nourishing skin, preventing further water loss and equally important, gradually delivering further nourishment from active compounds over time.
Even better is patented microfluidic Isoplentix technology, which means that each droplet of each key ingredient is made individually and suspended to preserve its purest form until the time of application. Isoplentix technology also removes the need for unnecessary emulsifiers that can irritate sensitive skin.
Obagi Hydrate, utilises these ground-breaking technological advancements plus naturally enriching ingredients like Shea Butter, Mango Butter and Avocado Oil. It's hypoallergenic, non-irritating, and suitable for all skin types.
If you want to banish skin dryness forever, follow the celebs and add this hydrator to your daily skincare repertoire. It can also be used as a targeted treatment for fine lines, wrinkles and crow's feet.  Used regularly as part of your skincare routine, skin will feel unbelievably smooth and supple and appear gloriously radiant, and look more youthful.
It shouldn't have come as any surprise when Real Housewives of New York star Leah McSweeney admitted in her interview with Glamour Magazine to using Obagi Professional-C Microdermabrasion Polish Mask2-3 times a week. You only have to look at her wonderfully luminous skin to see its incredible results.
This powerful 2-in-1 formula, contains ultra-fine crystals for exfoliation plus a powerful infusion of 30% L-ascorbic Acid, more than any other Vitamin C product in the industry. It instantly leaves skin exceptionally radiant and smooth to the touch. Used regularly, you'll also find that the overall tone and texture of your complexion improves as does the appearance of fine lines and wrinkles. Now what celebrity would turn their nose up at that!