The Black Aesthetics Advisory Board is shining a light on something we like to pretend isn't there. Georgia Seago explores race issues in aesthetics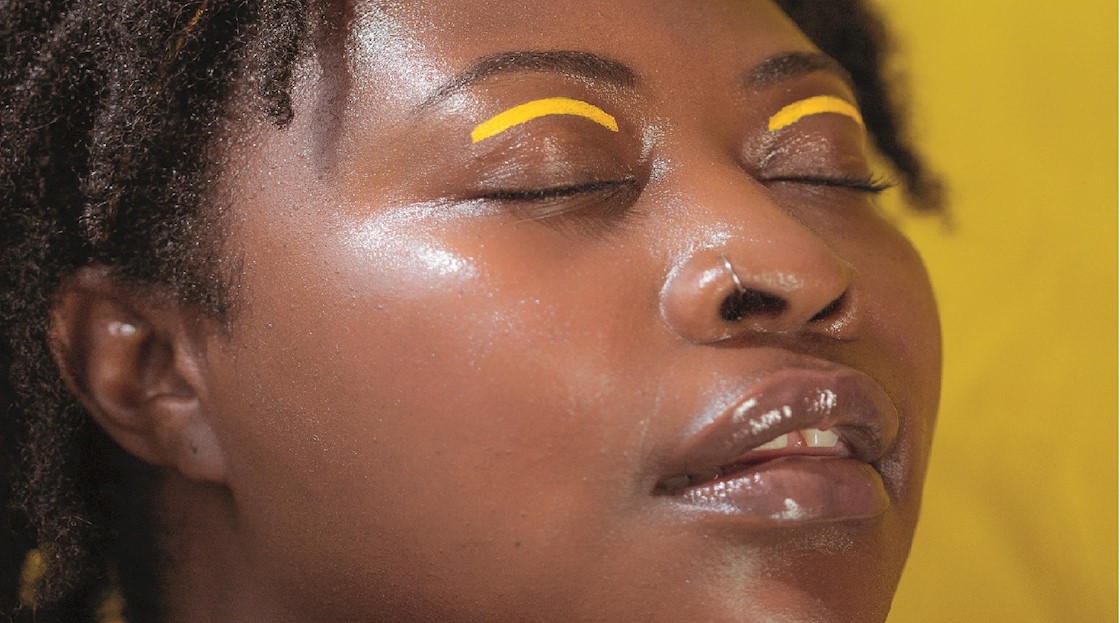 Unless you're black, it's likely you may never have considered whether the aesthetics industry has a problem with race. We're used to seeing plenty of faces from Caucasian and Asian ethnicities on stage at our conferences, in clinical paper bios and at networking events, but where are the black practitioners?
The ripple effect of this year's Black Lives Matter movement was felt the world over, causing individuals, families, companies and even whole industries to look inwards and think about how they may be contributing to the problem, albeit often subconsciously. For three black aesthetic practitioners – Dr Ifeoma Ejikeme, Dr Tijion Esho and aesthetician Dija Ayodele – this was an opportunity to get the UK aesthetics industry to realise that it too has its own issues with racial inequalities and racism. Joined by Dr Amiee Vyas, who at the time had launched a survey to explore diversity in aesthetics, the four formed the Black Aesthetics Advisory Board (BAAB).
The first organisation of its kind in the aesthetics industry, the four came together with a collective desire to share the personal frustrations and racial biases they'd experienced individually as people of colour in their careers to make others realise that these problems exist in our industry. Esho, Ayodele and Ejikeme are arguably the three most well-known black aesthetic practitioners in the UK, each with successful clinics, large social media followings and regular mentions in both trade and consumer press. But this doesn't mean they haven't or don't continue to experience difficulties along the way because of their race. These range from inexplicably being denied opportunities or jobs they were perfect for or being faced with false assumptions about themselves or their work because they're black, to downright racism. For example, Dr Esho talked about several personal experiences in posts on his Instagram page in the summer, which I believe should be read and digested by everyone reading this.
First steps
In order to bring about change people have to acknowledge that there's a problem to begin with, and the BAAB isn't shying away from this, despite the discomfort it may bring up for their non-black peers. The Board launched four surveys in July (for black practitioners, practitioners of other races, patients/ clients and companies and media in the industry) to get a view of the aesthetics landscape where race is concerned. Dr Vyas oversaw the survey for non-black practitioners, which asked questions such as, "Do you feel comfortable approaching race?". "A lot of people answered 'yes' but then in their comments it came across that there was lots of uncomfortability around the subject," says Vyas. "No one really wanted to admit it because some of them felt that would be an admission to being racist, when they may or may not be."
When asked how the recent Black Lives Matter events had made them feel, there were some disappointing – but not unsurprising – comments. "There was a definite undertone in some of the comments. One respondent felt that the formation of the BAAB was actually creating more division and questioned why we need something 'separate' for black people in aesthetics, and there were a few comments along the lines of, 'There would be uproar if there was a group in support of white, straight men'," adds Vyas.
Unfortunately, these people are missing the point. The BAAB formed to create inclusion and exposure for black people in the industry, whether practitioner, patient or business, because at the moment, it's lacking.
Dr Ejikeme's survey of black practitioners gave a picture of the amount of names of black cosmetic doctors, surgeons and aestheticians we haven't heard, with one person commenting: "I've attended many conferences where I've felt isolated and ignored… lack of inclusion in conversations as well as lack of approach [and] demonstrations in exhibitor halls. Very invisible in the aesthetic market, as well as medicine in general." This lack of representation extends to black people holding positions in the industry in corporate or KOL roles within brands and other related companies.
Dr Esho's survey was directed at brands in the industry. He found that of the 12 brands approached just one had a black practitioner within a faculty or as a KOL, while less than 3% of 94 brand sales reps were of black origin. That being said, it's encouraging to see Allergan Aesthetics and Skinbetter Science launch the joint D.R.E.A.M initiative in the US to address racial inequalities and push for better representation and education in aesthetics and dermatology, especially as the programme is designed to assist students, faculty and staff in dermatology and plastic surgery residency programmes. Whether or not the curriculum and related activities will extend to the UK remains to be seen. This is also part of the problem. Esho's survey discovered that while a lot of skincare brands do have marketing materials targeted towards black consumers, case studies using black models; or data on how their products perform on skin of colour, it rarely gets disseminated through the brands' UK presence, despite how racially diverse our major cities are, in particular.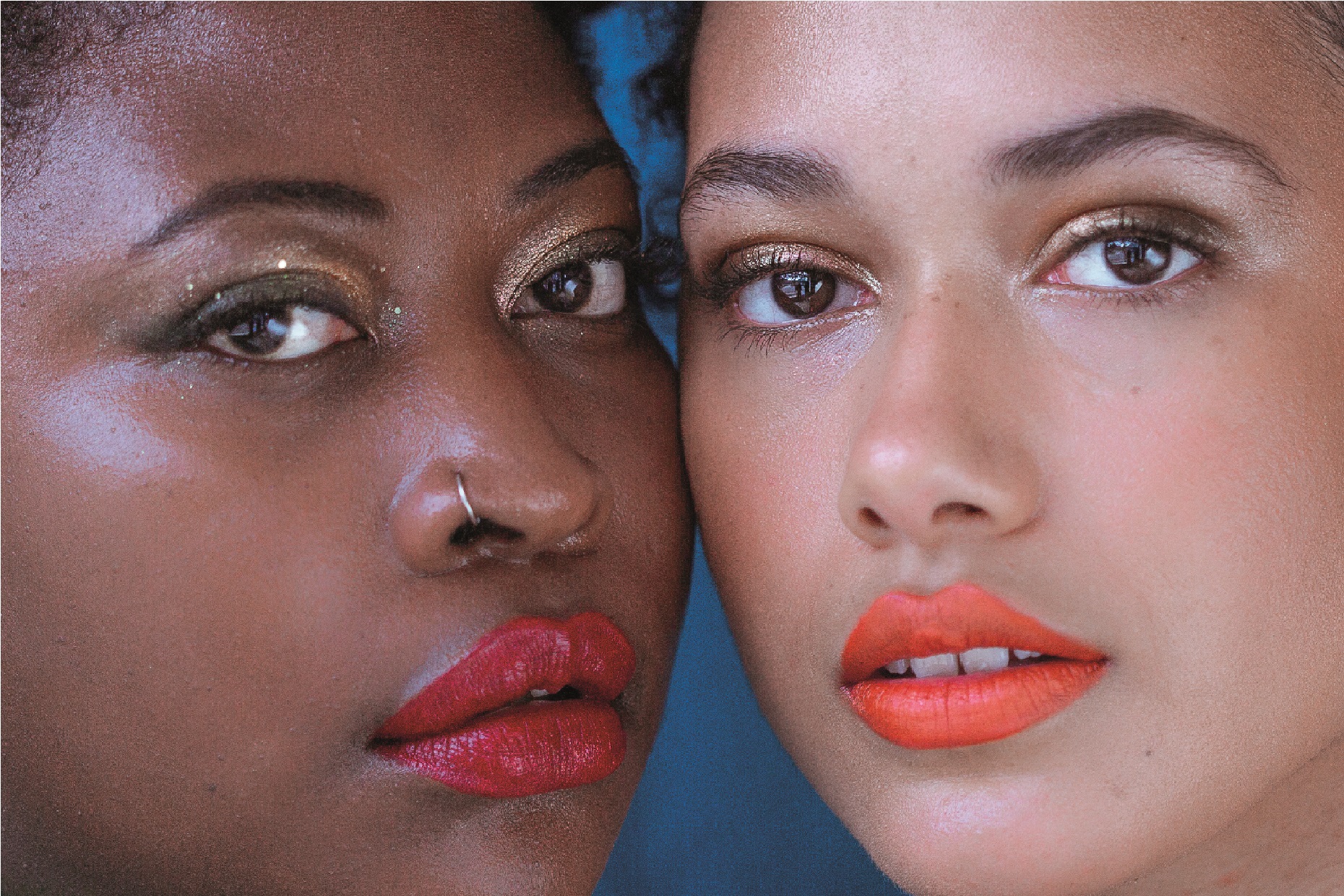 Bridging the gap
Meanwhile, Ayodele's communication with black patients and consumers revealed that the majority of the 144 respondents who identified as black scored 7 out of 10 for difficulties finding practitioners confident in treating black skin. This highlights the need for better education in skin and treatment training so practitioners can learn important things like how skin conditions present on non-white tones. "That lack of confidence from practitioners, patients can feel that, so then that drives the fear with patients as well," comments Vyas. "It's also in the language – people don't know how to have an opinion without the fear of being branded racist – a lot of survey respondents said they didn't know if they could say 'black patient', for example".
The BAAB members are keen to emphasise that this isn't just about better access for patients; they also want to encourage their peers to expand their frame of reference in the industry and do better for themselves, their staff and the specialism as a whole. "We don't want this to be pointing fingers and calling people racist," explains Vyas. "We're saying that there are things we can do and ways to support each other, but first we have to realise that these issues exist. The BAAB is a port of call and soon we'll have a larger network of experts for a referral system practitioners can turn to for guidance so that we can avoid alienating black patients and practitioners further. The doors are open and it's time the ask those questions and learn."
Continuing the conversation
• Instagram account @brownskinmatters collects images of dermatological conditions as they present on skin of colour to address the lack of reference photos on black and brown skins. User submissions are encouraged.
• Decolonising Dermatology:why black and brown skin need better treatment by Neil Singh is a brilliant article written by a doctor that takes a deep dive into skin colour. It can be found on The Guardian's website as a long read.
• There is a Change.org petition calling on the GMC to pass guidance requiring medical schools to include BAME representation in clinical teaching. Sign it at: change.org/p/gmc-medicalschools-must-include-bamerepresentation-in-clinical-teaching
• Skin of Color Update is a US professional forum and conference for multicultural dermatology. Its website's blog (skinofcolorupdate.com/blog) has a vast amount of content and resources for skincare professionals who want to increase their knowledge of treating black skins as well gain awareness of black issues and make their practice more inclusive.